A Motivating, Energetic And Refreshing Book!
Jarrett aims is to help make you feel awesome, so that you can also help others. In his new book, Jarrett shares with you a few small ideas that you can use that will make you feel your best, so that the next time you're looking for ways to improve your day or mood, you'll be able to do just that.
"Instant inspiration and full of practical, easy-to-understand tips for feeling your best everyday. I highly recommend it!"  -Melanie, Toronto
BUY NOW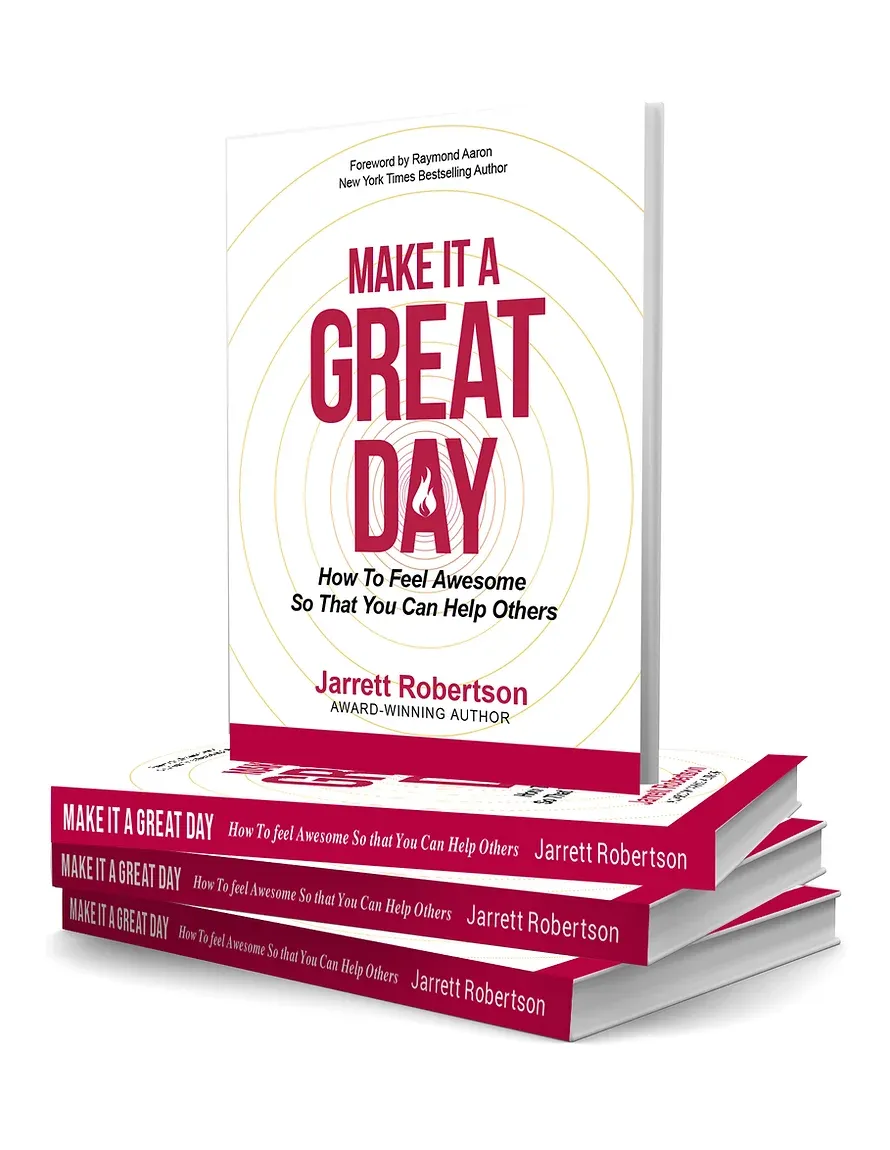 MEET JARRETT
I help motivate people by always looking for a solution on how to achieve success or solve a problem and always being positive. Life is not too short but life is extremely valuable.
​
Make it a great day!
Read My Story
Join Today! 
Be apart of our exclusive community.
Today the sleep mastery modules become available to all new members. 
I'm Ready!
Discover and explore the why behind the things you do every day that make you feel awesome. Take control so that you can give back, help others, and make it a great day!